IMPACTING THE WORLD ONE ACCOUNTING CHALLENGE AT A TIME
We are a team of accounting professionals dedicated to helping nonprofit organizations fulfill their missions through strong financial management. We accomplish this by providing affordable accounting services, great technology, and super responsive support.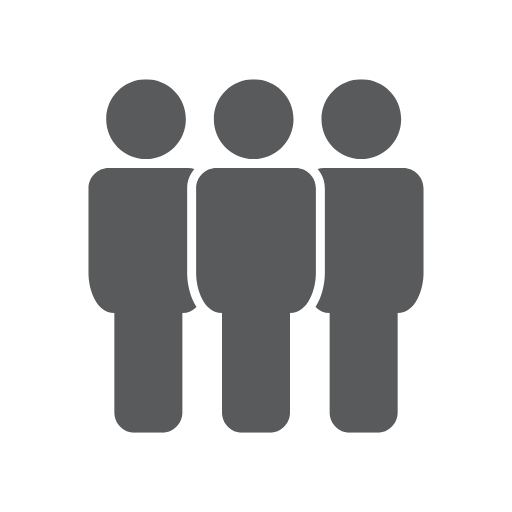 NFP Partners serves nonprofits and special governmental organizations from small-to-mid-sized located in all parts of the USA with some concentration in Colorado.
We offer a full range of outsourced accounting services to nonprofit organizations, from basic financial management to higher-level CFO support.
We implement and support award-winning nonprofit accounting software including the popular Abila MIP Fund Accounting™.
Hours of Audit Preparation
Cups of Coffee with Clients
Make Your finances a Priority.
we certainly will.
A few hours of consultation saved dozens of hours of future staff time on our end. NFP Partners was a life saver and a smart investment!
– Carolyn Moller, Accounting Manager
NFP Partners' aims to impact the world, one accounting challenge at a time. We do so by helping our clients meet the challenges of growth, operational efficiency, accountability, and regulation. Furthermore, NFP Partners offers extensive experience in the not-for-profit sector and a deep understanding of accounting technology tools.
Whether employing our customized accounting services, implementing accounting software, hosting your software, along with super-responsive support, you can count on us to exceed expectations. Your financial management will rise to the top and your auditor will love you!
The Ultimate Guide to Outsourced Nonprofit Accounting Services
For over 10 years, NFP Partners has provided nonprofit and governmental organizations with expert consulting and top-notch customer support through outsourced nonprofit accounting services.
With years of expertise, comes the opportunity to answer all of your organization's questions are they relate to outsourced nonprofit accounting services. Does your organization need outsourced nonprofit accounting services? Is the cost of outsourced nonprofit accounting services more expensive than maintaining your organization's accounting in-house? Find the answers to these questions and more.
Most nonprofit organizations require an annual audit by a CPA. Smaller organizations can get by with what is called a review – or an "audit light." For personnel who work in the accounting department, it's too often anxiety time. Relax, if you are routinely generating financial statements that are accurate, timely, and relevant to the various stakeholders.
An audit can be an event to look forward to as it will affirm your worthiness and set-up high-fives all around. If, as an organization, your financial reporting falls short of five stars (i.e., a clean audit), don't despair; you will know what must be done to get there next year.
The purpose of your nonprofit's audit
A nonprofit audit is designed to ensure financial reports are "reasonably accurate" while presenting the information in agreement with Generally Accepted Accounting Principles (GAAP). Here are a few things to keep in mind. First, auditors only review the financial statements that you create internally. They conduct various tests and confirmations to reach an opinion on their fairness and accuracy. If you'd like information on financial reports, consider reading Interpreting Financial Reports – A Guide to Strong Nonprofit Financial Leadership or Nonprofit Accounting Reports and What to do With Them.
Also, there's a common misconception that audits are designed to search out fraud. Auditors perform special-purpose forensic audit designed for that purpose, but not as part of the regular audit. If they fortuitously find it, of course, they are obligated to report it to management and the Board. An important part of your nonprofit's audit is a review of the system of internal controls. A weak system puts the organization at risk of fraud and could result in a qualified opinion. NFP Partners have covered internal controls in a separate article, Internal Controls for Nonprofits- Top 10 Best Practices.
(more…)
NFP Partners provides services to a variety of nonprofits and as a part of the services, we participate in the madness of helping them prepare for their annual audit. We often have conversations with our nonprofit clients regarding the necessity of an audit and if a rotation of audit firms is a "best" practice.
Throughout the year, we work with clients to ensure our tracking schedules are up to date. This includes looking at temp restrictions, prepaid expenses, deferred revenue, receivables, and liabilities. We also ensure the following:
Bank reconciliations are completed
Balance sheet accounts are reviewed and reconciled
Internal control procedures are in place and followed
Budget variance explanations are prepared.
Even with having those things done timely during the year, it still seems to take forever to complete and compile the requirements of the auditor's PBC (prepared by client) list. The long and short of it is there is an investment in time and expense to prepare for an audit.
For any size nonprofit, an audit firm rotation requires an investment in orienting the new firm to the organization in addition to the preparation costs. For a small nonprofit, the audit preparation costs, plus the fees, may be difficult for the budget to handle.
(more…)
"Impacting the World One Accounting Challenge at a Time"
Testimonials & Featured Clients
Potomac Management Resources
"NFP's pricing was competitive, for bookkeeping, but their attention to detail, interest in our business, and willingness to work with our model put the company over the top compared to the other bidders. NFP helped with templates to make the transition easier, and management was hands-on and attentive during the process."