IMPACTING THE WORLD ONE ACCOUNTING CHALLENGE AT A TIME
We are a team of accounting professionals dedicated to helping nonprofit organizations fulfill their missions through strong financial management. We accomplish this by providing affordable accounting services, great technology, and super responsive support.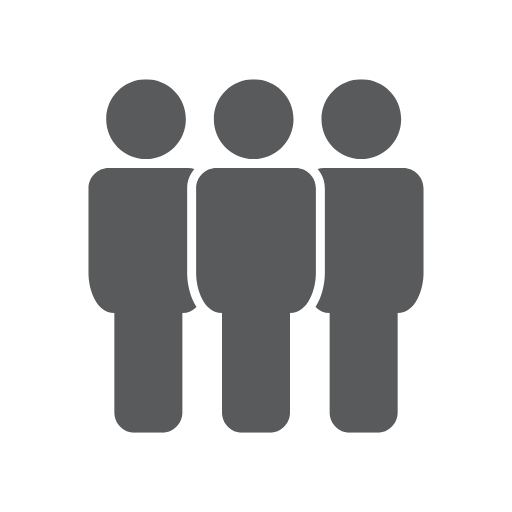 NFP Partners serves nonprofits and special governmental organizations from small-to-mid-sized located in all parts of the USA with some concentration in Colorado.
We offer a full range of outsourced accounting services to nonprofit organizations, from basic financial management to higher-level CFO support.
We implement and support award-winning nonprofit accounting software including the popular Abila MIP Fund Accounting™.
Hours of Audit Preparation
Cups of Coffee with Clients
Make Your finances a Priority.
we certainly will.
A few hours of consultation saved dozens of hours of future staff time on our end. NFP Partners was a life saver and a smart investment!
– Carolyn Moller, Accounting Manager
NFP Partners' aims to impact the world, one accounting challenge at a time. We do so by helping our clients meet the challenges of growth, operational efficiency, accountability, and regulation. Furthermore, NFP Partners offers extensive experience in the not-for-profit sector and a deep understanding of accounting technology tools.
Whether employing our customized accounting services, implementing accounting software, hosting your software, along with super-responsive support, you can count on us to exceed expectations. Your financial management will rise to the top and your auditor will love you!
The Ultimate Guide to Outsourced Nonprofit Accounting Services
For over 10 years, NFP Partners has provided nonprofit and governmental organizations with expert consulting and top-notch customer support through outsourced nonprofit accounting services.
With years of expertise, comes the opportunity to answer all of your organization's questions are they relate to outsourced nonprofit accounting services. Does your organization need outsourced nonprofit accounting services? Is the cost of outsourced nonprofit accounting services more expensive than maintaining your organization's accounting in-house? Find the answers to these questions and more.
About the nonprofit client:
The Denver-based, American Cheese Society (ACS) is the leader in promoting and supporting American cheeses. With nearly 1,500 members in the United States, Canada and beyond, ACS provides the cheese community with educational resources and networking opportunities, while encouraging the highest standards of cheesemaking focused on safety and sustainability.
The nonprofit's accounting challenge:
In 2010, the American Cheese Society transitioned from an association management company to a self-managed association. The nonprofit's previous management company grew the chart of accounts to 20 pages.
In order to obtain meaningful financial information, ACS needed to simplify the chart of accounts. In addition, the newly self-managed association needed to set up all business functions. Namely, the nonprofit needed to hire staff, set up an accounting system and accounting policies and procedures. Furthermore, the nonprofit needed to jumpstart banking, payroll and tax filings, insurance, and association membership systems. (more…)
We often get asked, by growing nonprofit organizations, whether they have outgrown their accounting software – most notably QuickBooks. Let's preface this by saying when we get asked, the honest answer is—it depends.
It depends on the size of your nonprofit and how quickly it is growing as well and other factors, such as the complexity of your funding sources. We know migrating to new accounting software can be overwhelming, which is why we've written Stepping Up to New Accounting Software – How It Really Works. Note: NFP Partners are experts in QuickBooks and we serve plenty of clients on this platform. But, it does have its limitations.
How to know if your nonprofit has outgrown QuickBooks:
1. You are constantly having to use other programs (most often Excel) to build reports and subsidiary records.
This is probably the number one indicator that a nonprofit realize has outgrown QuickBooks or other entry-level accounting software. Intuit works at providing better reporting options in its online and desktop products but still falls short in meeting more complex financial reporting requirements. If you are on the edge about this one, consider reading Accounting Software Questions for Your Nonprofit to Ask. 
2. Your nonprofit has multiple funding sources.
QuickBooks has serious structural limitations in its capability to handle a growing organization with multiple funding sources that may include Federal, state and local government, private donations and foundation grants. Minimally, nonprofits must classify accounting entries by natural account (asset, liability, revenue, expense) and expenditures by function (program, fundraising, and administration). As the QuickBooks account structure is limited to "account" and "class", there is no clean way to add tracking by funding source. This limitation becomes a major factor in your organization's ability to timely bill and report to funders, and maintaining transparency to compete for grants.
3. You're worried your internal controls may not be up to par.
Quickbooks' internal controls are weak, especially when there are multiple users and is not constructed to enforce a separation of duties. The more costly Enterprise edition has improved upon this but still does not address the account structural limitation referred to in #2 above. 
4. Everything takes longer than it should
You may have outgrown your accounting software if the following takes longer than it should:
Entering transactions
Creating bills
Pulling reports
Reconciling
Month-end closing
Audit preparation
If you are finding everything you do, related to your books, takes a significant chunk out of your day, it's probably time to move to a more robust system.
5. You are unable to cross fiscal years for reporting needs.
All organizations do not have the same fiscal year as their funders. Grant reporting becomes especially burdensome when unable to report the correct expenses and revenue for the grantor's mandated period of performance. Combining two fiscal years to make one consolidated grant report becomes overly manual and time-consuming, not to mention, frustrating.
In addition, it increases the risk of not capturing all of the expenses related to the grant. Thus, your grant billing will be understated and your agency might not be reimbursed for all of the allowable expenses related to the program.
Conclusion
Many nonprofits have outgrown their entry-level accounting software and have turned to a specialized accounting software system to support the next growth phase. Rip off the Band-Aids and implement a solution that will help you achieve your financial goals. 
If you are asking these questions already, it's likely your organization has outgrown your current software. We invite you to contact us to learn more about our solutions for small- and mid-sized businesses and receive a free accounting software assessment. It's easier and more affordable than you might think. You can also visit our Ultimate Guide to Outsourced Nonprofit Accounting to learn more.
"Impacting the World One Accounting Challenge at a Time"
Testimonials & Featured Clients
Potomac Management Resources
"NFP's pricing was competitive, for bookkeeping, but their attention to detail, interest in our business, and willingness to work with our model put the company over the top compared to the other bidders. NFP helped with templates to make the transition easier, and management was hands-on and attentive during the process."